Do Business and Live Life… Uninterrupted.
When you're responsible for dozens of generators, you want the confidence that you're covered in the event of an outage. If your operations are mission critical, you need a team you can trust. Business owners, architects, contractors, engineers, municipalities, purchasing agents, facility management groups and operations directors across the Northeast trust FM Generator for their commercial and industrial electrical contracting needs.
Knowing that your home or business is protected during a power outage is a major comfort. When the kids are taking classes from home and you're working remotely, you want a turnkey solution with minimal hassle. You might not know what your power requirements exactly are, or what make, model, or brand you need. You might also not know what the installation process looks like, or what a maintenance plan will entail, or what happens if repairs are needed, but you do know that you want to make a smart investment in your home.

We're On When the Power's Off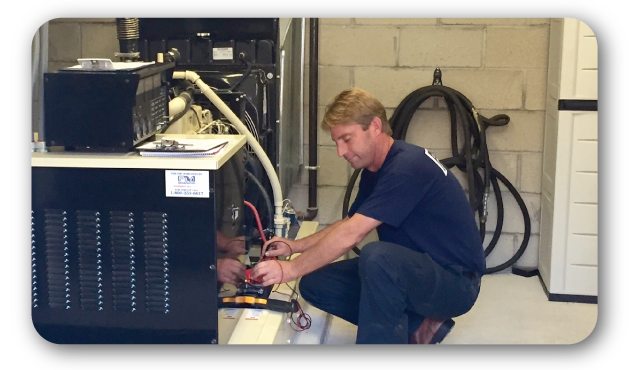 What we do
Home Generators | Commercial & Industrial Generators | Equipment | Parts | Maintenance | Repairs | Disaster Recovery
Read More
Providing Generator Installation and Maintenance throughout the Northeast
Home Generators
Installation | Preventative Maintenance | Repairs | Storm Response
Commercial, Industrial & Municipal Generators
Police & Fire Stations | 911 Centers | Schools | Hospitals | Grocery Stores | Telecom Infrastructure | Wastewater Facilties
Generator Services for Homes, Businesses, & Organizations
FM Generator sells a variety of generator products and services, and we are here 24 hours a day, 365 days a year to assist you with any generator and backup power needs.
Contact us today for a custom consultation and project quote.
Blue Star Generators
FM Generator is proud to offer Blue Star generators and power systems. Their products are quality-focused and built by craftsmen.
Gaseous Generators
Gaseous generator sets ranging from 20 - 1050 kWe. From prime power to back-up emergency power.
Diesel Generators
Diesel generator sets ranging from 20 - 2000 kWe powered by a wide variety of engines to suit our customers' most unique requirements.
Transfer Switches
Schneider Electric ASCO Power Technologies Transfer Switches, delivering the best in class technology available.
I have approx. 60 Emergency generators in the Buffalo Public Schools that I am in charge of. Some are diesel but most are natural gas. We have a handful of name brands. We have Onan, Kohler, Caterpillar, MTU and Generac.
I had a few other maintenance companies before we found FM Generator. All in all FM Generator is by far the best for overall cost and quality (including hourly repair rate, which is a huge part of overall cost).
As far as availability they have been by far the best. As far as preventative maintenance goes they always work around our schedules and are willing to do simulated outage testing, load bank testing or whatever is needed at a great price compared to all the others.
Brad McIlvain | Electrical Engineer | Buffalo, NY Public Schools
Commercial Customer
We bought a Briggs & Stratton home standby generator from FM Generator in late 2017. The sales team was sensational! They were knowledgeable, easy to work with and understand, and compassionate. The delivery and install were both seamless, they met all my expectations for timeframe and communication.
Siobhaun Johnson
Residential Customer
Great communication (from the office)!! Glen kept in touch with me throughout the day and ensured that we were informed with the progress of our repairs. I was very happy with the service.
Louis
Commercial Customer
Browse Commercial Generator Information
Project Checklist | Process Information | Equipment | Past Projects & More