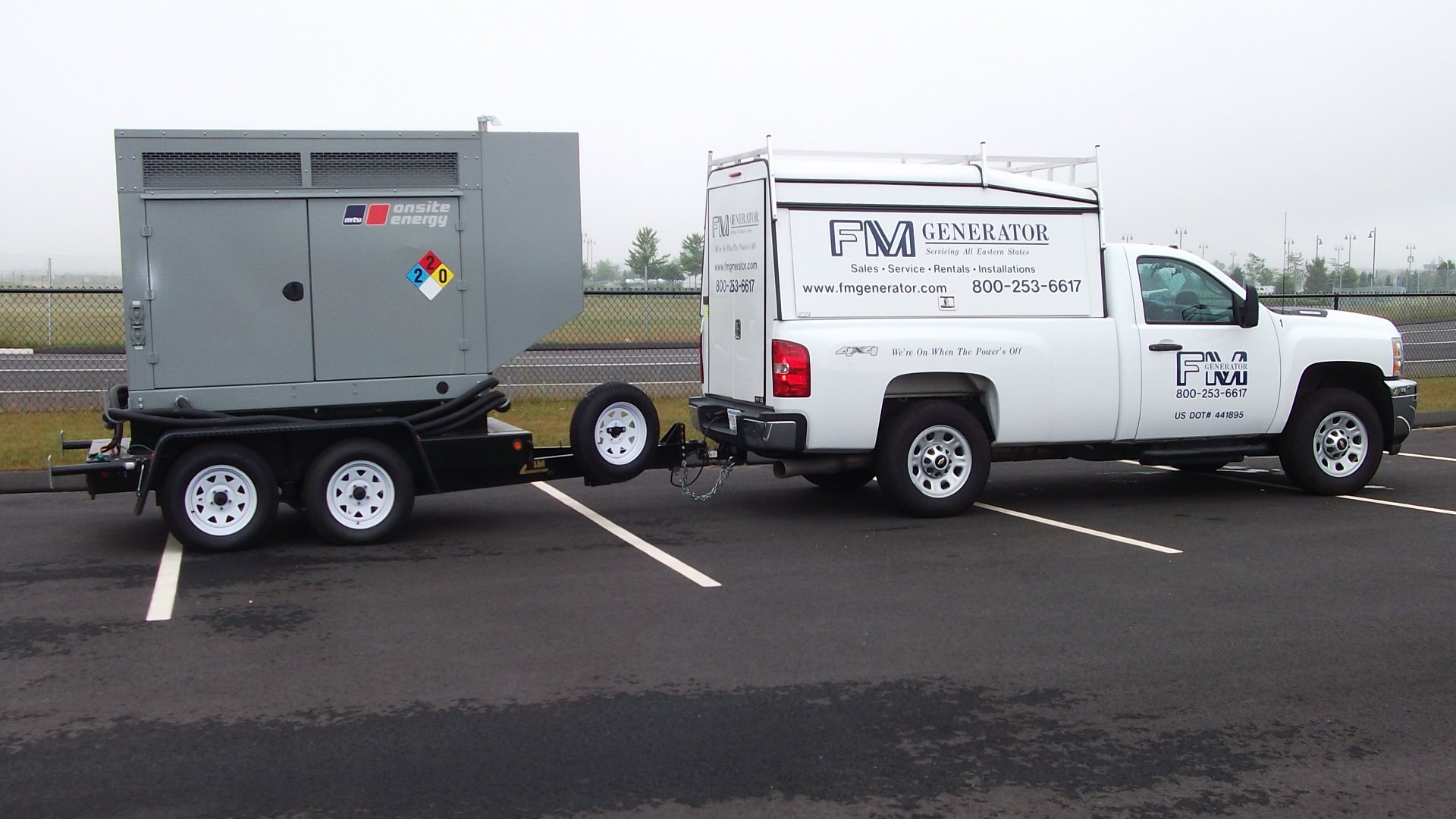 FM Generator is your go to for rental generators. With decades of experience in the generator industry, both in service and sales, FM is the perfect partner for your generator rental needs.
Whether you are looking for a large scale industrial generator, multiple job site generators, or a unit to power a small business during an outage, we have rental generators available to meet multiple voltage and wattage requirements. Our experience is valuable when you can't afford to lose power! We are an emergency service company, so we understand the value of 24/7 service.
Duration: Short & Long-Term Rentals
Delivery: Door to Door service available
Fuel: Diesel, Natural Gas
Voltage: Multiple options
Service: Tie-In, Preventative Maintenance and Fuel Delivery available
25kW to 1Meg Units
Power Cables 4/0 or others
Our rental equipment is well suited for:
Construction Sites
Fairs, Festivals & Parades
Commercial Buildings
Tools, Machinery & Large Equipment
Manufacturing Facilities
Hospitals & Health Clinics
Government Facilities
Outdoor Concerts
Factories & Warehouses
Natural Disasters
Outdoor Business Ceremonies
Graduation/Wedding Ceremonies
We are committed to keeping you on when the power is off! Our rental generators are ready for immediate deployment. Contact us today for pricing and availability.