Generators | Commercial & Industrial Products, Service, Installation & Maintenance
A look inside the final test of our generator powering telecom at Grand Central Terminal in NYC.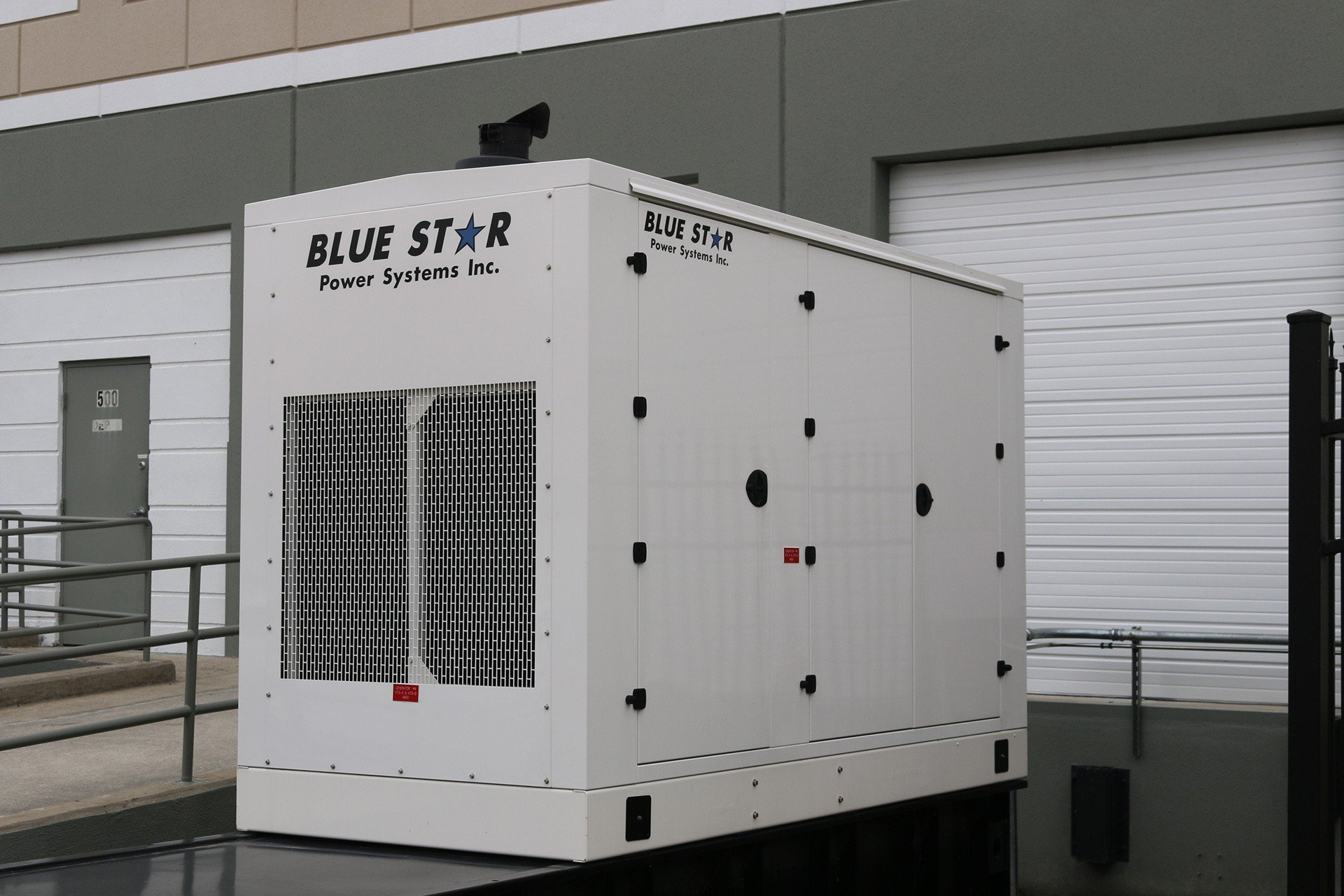 Serving The Northeast and Mid-Atlantic Including:
Massachusetts, Maine, Vermont, New Hampshire, Rhode Island, Connecticut, New York, New Jersey
Business owners, architects, contractors, engineers, municipalities, purchasing agents, facility management groups and operations directors across the Northeast trust FM Generator for their commercial and industrial electrical contracting needs.
If the power goes out at 2AM, how will you get back up and running? If you're responsible for dozens of generators, you want the confidence that you are covered in the event of an outage. If your operations are mission critical, you need a team you can trust. We understand that reliability is a major concern. You need to keep the lights on and the registers open, and you need to do it safely.
Are you covered for maintenance? Do you have 24/7 coverage on standby? Do you have rentals available as necessary? Equipment breaks down. Do you have remote monitoring set up to assess and diagnose the situation? These are all things we take care of for our customers --- many of whom have trusted us for 20 years or more. We keep stores open, hospitals running, and the 911 system online.
Our team will even help in the pre-bid process to assure that the project goes off on time and under budget.
Winco Generators
FM Generator is proud to offer Winco commercial standby generators and transfer switches.
Gaseous Standby
Gaseous generator sets ranging from 8-150 kWe. From prime power to back-up emergency power.
Diesel Generators
Diesel Generator sets ranging from 12 to 2350 kWe powered by a wide variety of engines to suit our customer's most unique requirements.
Automatic Transfer Switches
Schneider Electric ASCO Power Technologies Transfer Switches, delivering the best in class technology available
Blue Star Generators
FM Generator is proud to offer Blue Star commercial standby generators Bluestar generators are manufactured using top quality components in Lake Crystal, Minnesota. All the generators are Ul 2200 compliant. They contain nonproprietary software, enabling the end user the flexibility of not being beholden to the manufacturer. Bluestar generators are equipped with one of the best warranties in the industry. FM Generator Inc has been promoting Bluestar since 2000. We have installed hundreds of the Bluestar product throughout New England, and New Jersey.
Commercial / Industrial Generator Markets Served:
Telecom
Healthcare & Hospitals
Municipal
Retail (supermarkets, etc.)
Banks
Construction
Property Management / Real Estate
Commercial Generator Products
We provide full turnkey comprehensive generator solutions including:
the necessary equipment,
installation,
startup,
preventative maintenance,
and warranty service.

Additional Important Generator Sales & Product Information
We offer free site visits to customize your town or business generator(s). Rest assured that you will receive the proper generator size --- saving you money. If desired, we can also work with you to sell and develop other backup power solutions such as battery backup and microgrids. We sell only the best diesel, natural gas and propane generators We offer Capital Planning Assistance for businesses and municipalities with advanced planning requirements.
Commercial & Industrial Generator Services
In terms of post-installation generator services, we offer the following:
Preventative Maintenance Services
Load Bank Testing
Scheduled and Emergency Repairs
Radiator Repairs and Rebuilds
Fueling Services and Fuel Conditioning
Oil, Coolant & Fuel Analysis
Engine Overhauls & Generator Rebuilds
Controller Upgrades
Generator and Fuel Tank Painting and Refurbishing
Exhaust Extensions and Repairs
Disaster Relief Services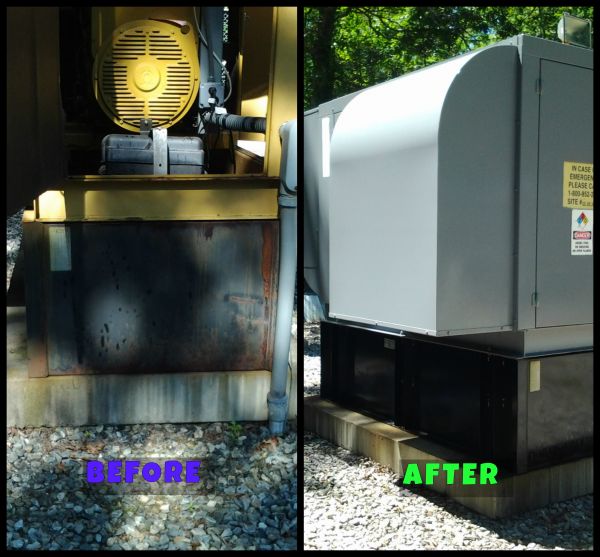 Transfer Switches
Choose from a variety of different transfer switches to work with your generator. Transfer switches identify when a power outage occurs and switch over to your generator backup power solution --- without any effort on your part. We will make sure that your generator transfer switches fit the precise needs of your business.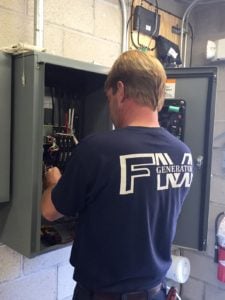 Remote Generator Monitoring
We offer remote monitoring software for your generators --- including monitoring of portable generators. This provides insight into fuel levels, maintenance needs, battery life, and more.
Generator Light Towers
Generator Light Towers allow you to host events or work on construction sites day and night. When necessary, we'll equip you with a Briggs & Stratton or Generac industrial mobile lighting solution that's durable, reliable and easy to use.
Commercial Generator Brands
AKSA, Blue Star Power Systems, Briggs and Stratton, Kubota, Generac, Gillette and Winco 20KW – 2000KW
To receive a free site evaluation, quote, or for your new generator, use the form below, or call 833-364-7697 or email sales@fmgenerator.com
Commercial, Industrial and Municipal Generator Inquiry Form.
I have approx. 60 Emergency generators in the Buffalo Public Schools that I am in charge of. Some are diesel but most are natural gas. We have a handful of name brands. We have Onan, Kohler, Caterpillar, MTU and Generac.
I had a few other maintenance companies before we found FM Generator. All in all FM Generator is by far the best for overall cost and quality (including hourly repair rate, which is a huge part of overall cost).
As far as availability they have been by far the best. As far as preventative maintenance goes they always work around our schedules and are willing to do simulated outage testing, load bank testing or whatever is needed at a great price compared to all the others.
Brad McIlvain | Electrical Engineer | Buffalo, NY Public Schools
Commercial Customer
Great communication (from the office)!! Glen kept in touch with me throughout the day and ensured that we were informed with the progress of our repairs. I was very happy with the service.
Louis
Commercial Customer