Careers at FM Generator
At FM Generator, we do more than sell and service emergency power systems, we provide peace of mind through reliability. We are dedicated to rapid response around the clock, in any situation, while providing quality workmanship and expert solutions.
We're On When the Power's Off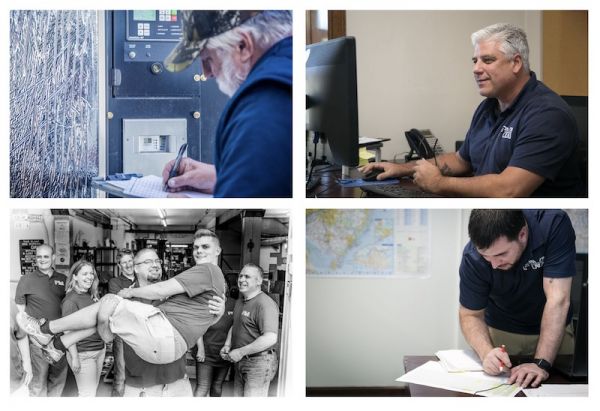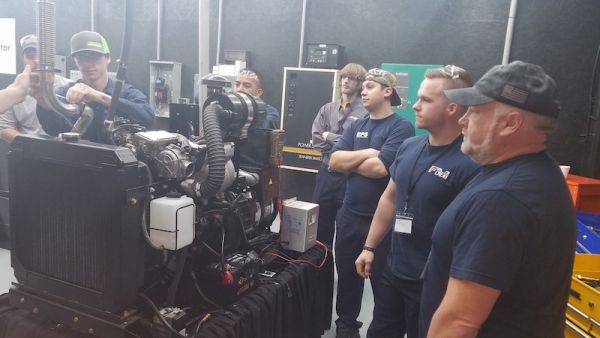 Learn More About Working With FM
FM Generator Core Competencies
Problem Solving
Identifies and resolves problems in a timely manner; Gathers and analyzes information skillfully; Develops alternative solutions; Works well in group problem solving situations; Uses reason even when dealing with emotional topics.
Customer Service
Manages difficult or emotional customer situations; Responds promptly to customer needs; Solicits customer feedback to improve service; Responds to requests for service and assistance; Meets commitments.
Interpersonal Skills
Focuses on solving conflict, not blaming; Maintains confidentiality; Listens to others without interrupting; Keeps emotions under control; Remains open to others' ideas and tries new things.
Teamwork
Balances team and individual responsibilities; Exhibits objectivity and openness to others' views; Gives and welcomes feedback; Contributes to building a positive team spirit; Puts success of team above own interests; Able to build morale and group commitments to goals and objectives; Supports everyone's efforts to succeed.
Professionalism
Approaches others in a tactful manner; Reacts well under pressure; Treats others with respect and consideration regardless of their status or position; Accepts responsibility for own actions; Follows through on commitments.
Quality
Demonstrates accuracy and thoroughness; Looks for ways to improve and promote quality; Applies feedback to improve performance; Monitors own work to ensure quality.
Quantity
Meets productivity standards; Completes work in a timely manner; Strives to increase productivity; Works quickly.
Adaptability
Adapts to changes in the work environment; Manages competing demands; Changes approach or method to best fit the situation; Able to deal with frequent change, delays, or unexpected events.
Dependability
Follows instructions, responds to management direction; Takes responsibility for own actions; Keeps commitments; Commits to long hours of work when necessary to reach goals; Completes tasks on time or notifies the appropriate person with an alternate plan.
Dedication to Community Service
For us, community involvement is at the core of who we are and what we do. We believe in supporting the system that, in turn, supports us. We hold an Annual Blood Drive hosted by Children's Hospital in Boston. We have donated generator equipment to Haiti and provided rental generators for a speech former President Obama made in Boston, shortly after the Boston Bombings occurred. We were active in New York after the 9/11 tragedy. We were also active in New Orleans after Hurricane Katrina hit and in New Jersey after Hurricane Sandy.


Interested? Apply Online at Indeed
Current Positions Available