Disaster Recovery Planning in the Northeast:

What Businesses Should Know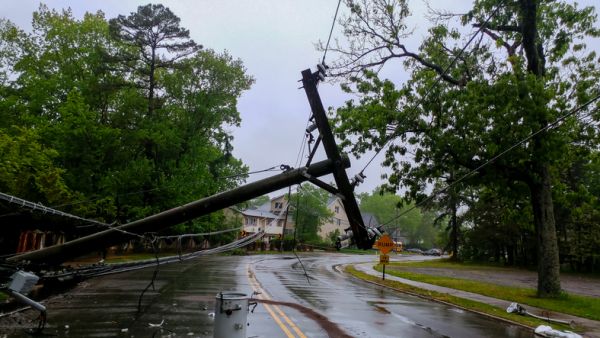 Understanding Disaster Recovery Planning, Generators, & More
Have you been tasked with creating, maintaining, or updating a Disaster Recovery Plan for your company?
Ask yourself:
Do you have a specific plan for Backup Power? Do you have your own backup power system? Rental generators?
Do you have a reliable service provider you can count on to respond quickly in the event of a disaster?
---
Benefits of Having a Formal Disaster Recovery Plan & Arrangement in Place:
A team of electricians, engineers, and service professionals is at the ready.
You're covered in high stakes & life or death situations.
The pros have advanced command & logistics capabilities. We can be on the road when others can't.
Flexible plans fit your exact needs.
Full professional analysis of your disaster needs and including specific plan recommendations & development.
Recovery services to get you back up and running in the aftermath of a serious event.
Rapid response around the clock, in any situation.
Quality workmanship 100% of the time.
About FM Generator's Disaster Recovery Experience
When disaster strikes, FM Generator responds. We are dedicated to keeping mission-critical facilities online and delivering reliable backup power during emergencies.
Our disaster recovery program and performance, spanning the Blizzard of '78 to Superstorm Sandy and into 2021 and beyond, has been praised by numerous state and local agencies — as well as the White House.
Our recovery teams are trained and equipped to handle all types of equipment needs in all types of disasters. We see to it that networks large and small remain fueled and fully operational from the beginning to end of the outage.
During a natural disaster, severe weather event, man-made incident or a simple power outage, we are your partner for maximum uptime.
We do more than sell and service emergency power systems, we provide peace of mind through reliability. We are dedicated to rapid response around the clock, in any situation, while providing quality workmanship and expert solutions.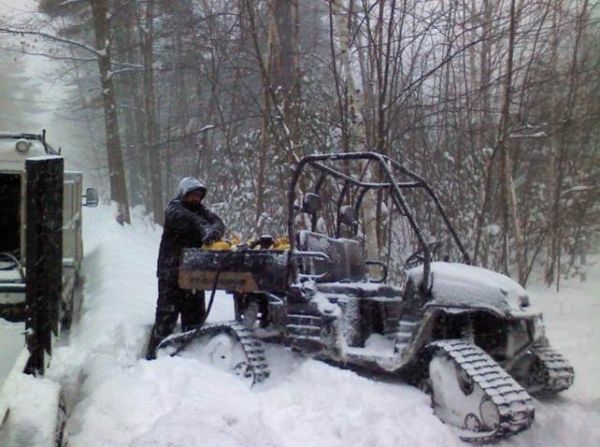 Pictured: One of our disaster recovery pros our off-road vehicle to deliver fuel to a remote location, during an ice storm.
Advanced Info
During emergencies we are in contact with not just our customers, but local government contacts as well as equipment vendors.
In longer term outages (9/11, Hurricane Katrina, etc.) we have made deployments in supporting critical telecom infrastructure and public safety. Read more about FM Generator's role restoring communications power to NYC during 9/11.
Our rental fleet consists of not just trailer-based generators, but also skid-mounted units as well.
Here in the Northeast in particular, four-wheel drive diesel trucks with 100-gallon transfer tanks for diesel fuel are standard. These transfer tanks allow us to provide fueling services to our customers.
Off-road vehicles allow us to access even the most remote sites.
When a state of emergency is declared, it does become restrictive for emergency respondents to operate, but in many cases we are allowed to travel over roads and parkways normally off limits to trucks and trailers.
Contact Us For Disaster Plan Help
If you have been tasked with creating a Disaster Recovery Plan for your company and would like assistance or additional information to build your plan, please reach out to us at 800-253-6617 or sales@fmgenerator.com. Or use the contact button below.